InsideInfo
Sucked into the innovative sounds it wasn't long before InsideInfo, or Paul to his friends, began to become infatuated with broken beats and, after receiving a copy of 'Rave '92' as a Christmas present, began to delve deeper into the world of dance music: "I used to be obsessed with computer games and I bought loads of computer game magazines when I was younger" he explains "I remember buying Gamesmaster which had an interview with The Prodigy in there. I knew them because of the tracks they had on 'Rave '92'. This was just as they were about to release the 'Music For The Jilted Generation' album and I remember thinking "I HAVE to get that!", so I picked it up. When I was old enough I bought tickets to one of their live shows, the way they played live fascinated me, and I was stood there wondering what the hell was happening behind the racks of equipment!"

Rewinding slightly from what has obviously become a great source of inspiration to InsideInfo, it was the emerging sound of jungle that began to really catch his ear, eating up every compilation and radio show going, from 'Jungle Massive' to Randall's show on Kiss FM. However, InsideInfo was the only one of his peers who showed love for the clattering breaks and sub bass hits that are all too familiar to junglists of today, and he left the path to pursue other musical interests, heavy rock and metal.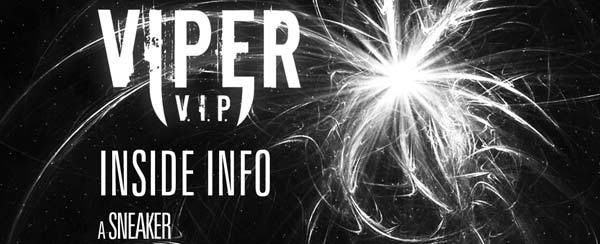 InsideInfo made his Viper debut with 'Sneaker' / 'I'll Call You' on Viper VIP in 2008.

In his own words though, it wasn't long before he got the urge to revisit his musical past: "I remember one day waking up and thinking "I wonder what the hell jungle music sounds like nowadays" so I checked the radio listings and saw that there was a jungle drum and bass show on Kiss 100 really late in the evening. I stayed up and listened to it and I remember being completely blown away and wondering how the hell I'd ended up not listening to it. It was around the time 'Bambaata' was released, that was the tune that got me right back into D&B."

Discovering DJing through some friends who played garage, InsideInfo decided to buy his own decks and immersed himself in the world of playing music. Like many though, the desire to create his own sounds swiftly followed and Paul saved every spare penny that he wasn't spending on records to buy himself a Roland MC505: "While at college I started doing more and more work, I worked as an assistant to a plumber, then an electrician, and painting and decorating. I remember redecorating my Nan's spare bedroom for her and she gave me some money towards it too. Eventually I got my hands on one and made a few tracks which ended up in the hands of DJ Pappa G from Kool FM. He was impressed with my early progress and came down to my studio and showed me how to sample breaks and all kinds of stuff."


Forming a partnership with a friend, the name Inside Info started out as a duo, they worked hard in the studio and landed themselves a show on Origin FM where they would play their new tracks, getting feedback instantly from the hordes of D&B fans tuning in each week. After a while the partnership went their separate ways, and Paul kept on the InsideInfo name, taking out a loan to buy a proper studio setup and diving headfirst into his production, mixing up all the different sounds he loves and wrapping it in Tech. It wasn't long before this unique tracks caught the ear of one DJ Hype, and his first release, 'Concentrate' b/w 'Rumble On Signal' was snapped up for his Ganja-Tek label.



Since that fateful signing, InsideInfo's tunes have been at the forefront of many a major player's box, and with tracks signed to a selection of fine labels, including Horizons, Critical, Blu Mar Ten, Mainframe, and Breed 12 Inches, amongst others.

Coming off a busy year with 'Honey Bee' destroying dancefloors throughout 2011 off the Matrix & Futurebound 'Worldwide: 001' album, InsideInfo made his debut on Matrix's legendary Metro Recordings with 'Quattro' (with Matrix), backed with 'Ice Beam'. Following the success of that, InsideInfo layed down a smashing remix of Camo & Krooked's 'Anubis' on their 'Cross The Line' remix album on Hospital Records. Not to mention a forthcoming single on Virus with Audio entitled 'Vein Drain'.




After signing exclusively to Viper Recordings, InsideInfo delivered his most complete work to date with the amazing 7-track 'Grow EP'. A tour-de-force of one of the most unique producers in the game, the 'Grow EP' undoubtedly raised InsideInfo into the next stratosphere of his career.


BOOKINGS:
EUROPE: bookings@twuagency.co.uk
NORTH AMERICA: bookings@simplifyagency.com